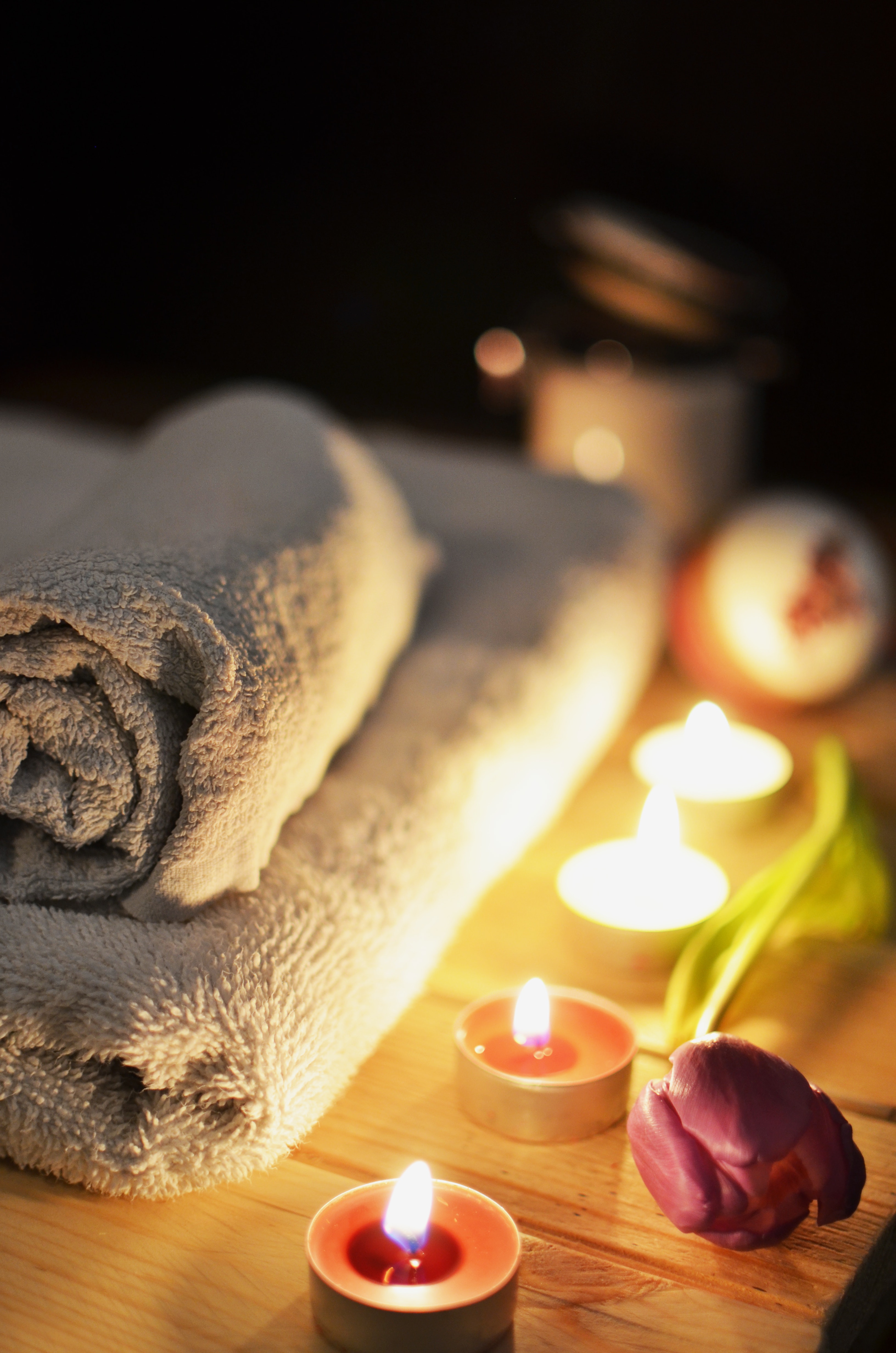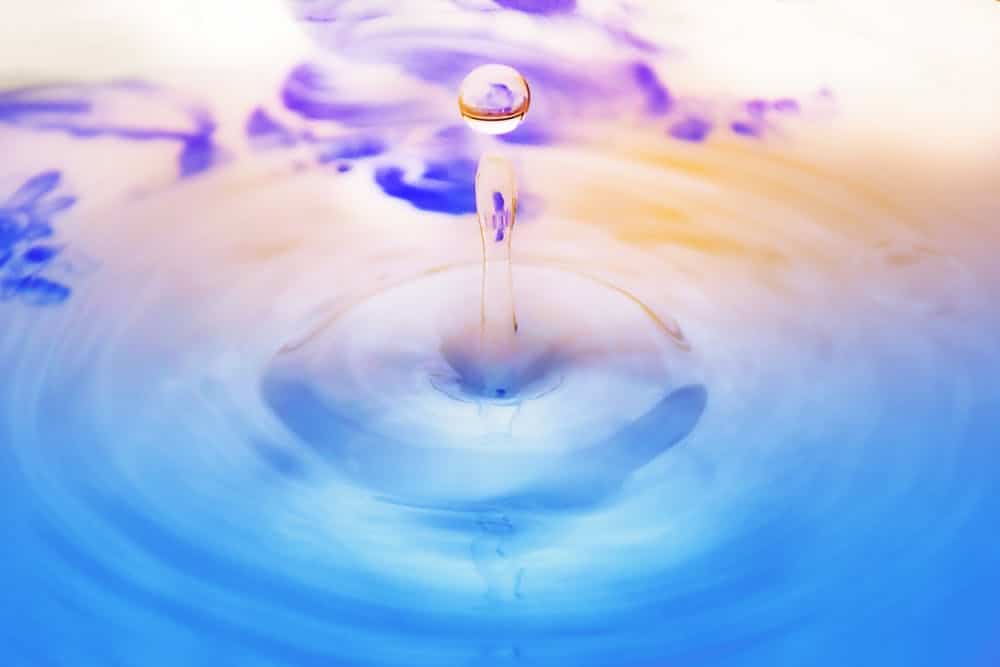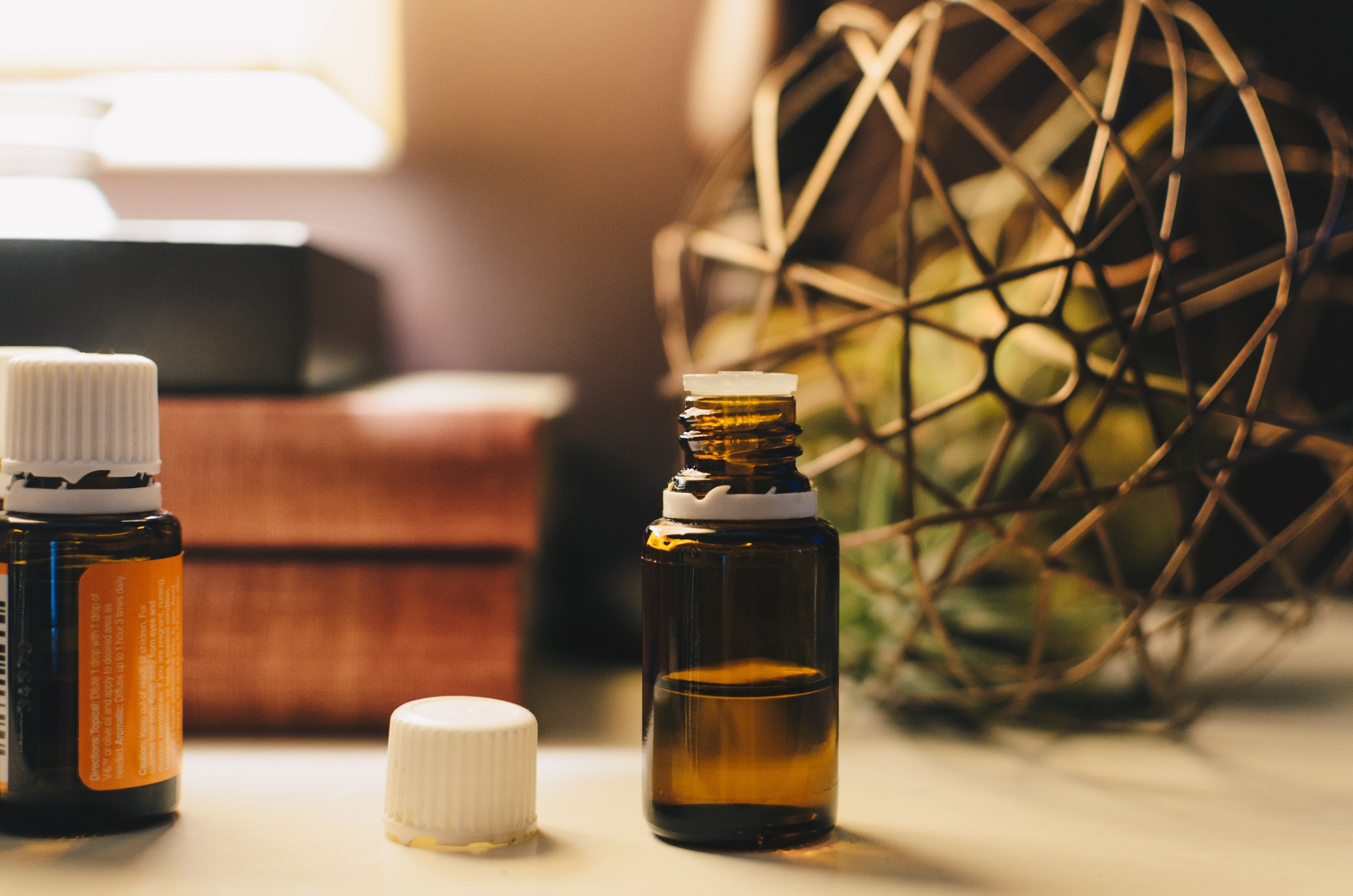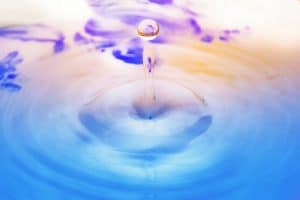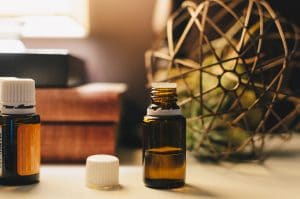 Healthy skin is essential to your overall health and it does wonders for your confidence and personal interface with the world.  Body Techniques skincare is holistic, healing, therapeutic, and of course all natural.  Whether you consider it an indulgence or not, relax and let our incredible esthetician restore your body's most important element, your skin.
Our Mission
Superior quality wellness services at rates we can all afford.
Jennifer Llyod
Esthetician
Specialty: Facials, Chemical Peels, LED Therapy, & Waxing
Training: Skyline College San Bruno, Studied under Regina Pelayo
Philosophy: More info coming soon
Work days: Wednesday, Thursday, Saturday, Sunday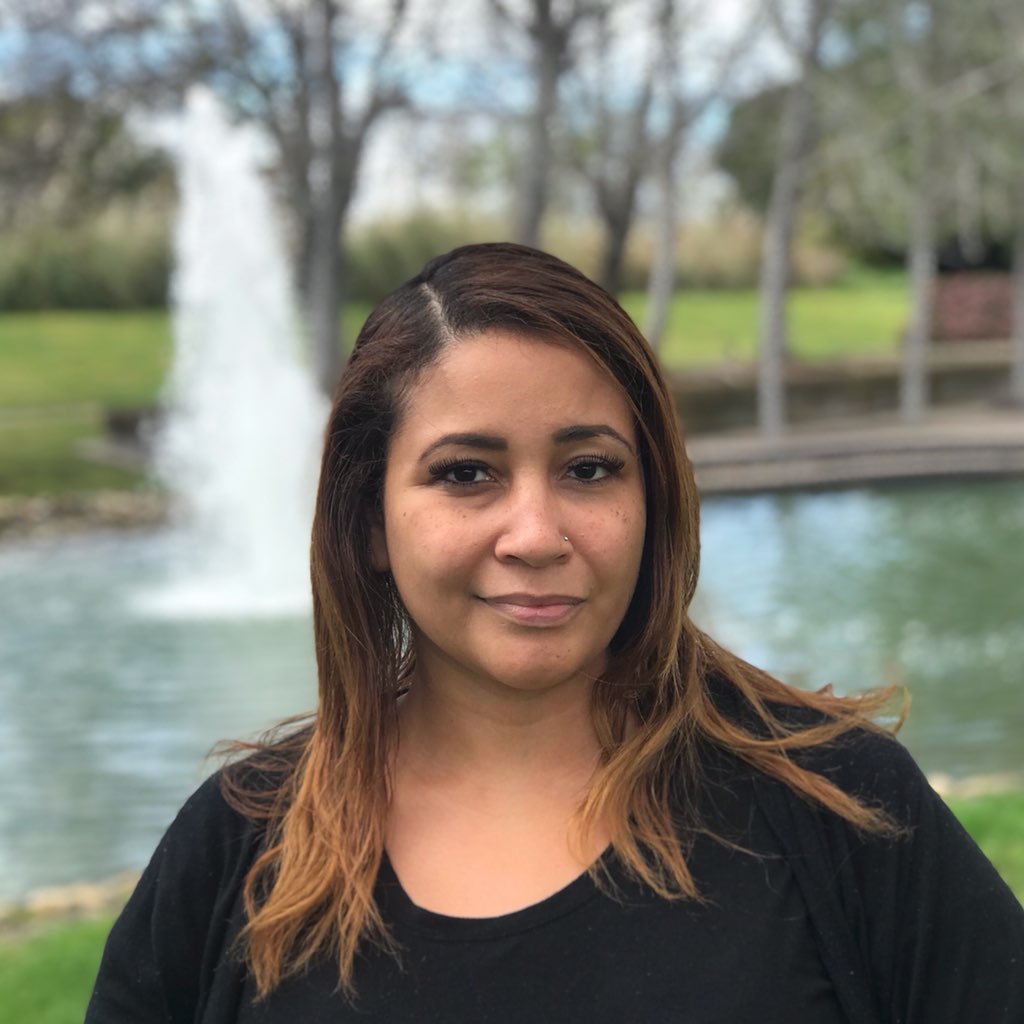 Candy Williams-Ward
Esthetician and Massage Therapist
Specialty: Facials, LED Therapy, Microdermabrasion & Deep Tissue Massage
Training: Cinta Aveda San Francisco 
Philosophy: More info coming soon
Work days: Monday, Tuesday, Wednesday, Thursday, Friday
Image Signature Facial
The facial that does it all, even the most experienced 'facial enthusiast' will be impressed! A cleansing and invigorating, vitamin infused treatment that will deliver tightening, lightening, brightening, & nourishing hydration to leave you feeling fully refreshed and renewed. What more could one ask for?
Ormedic Organic Facial
Restore the balance to your skin with this innovative facial combining the perfect marriage of organic ingredients with medical effectiveness. Even the most sensitive skin types will benefit tremendously from this soothing, yet highly effective organic cocktail of essential oils, botanical extracts, and medical grade peptides to deliver the maximum restoration to tired, dull, and lackluster skin.
The MAX Anti-Aging Facial
Receive the MAXIMUM in anti-aging prevention while simultaneously drenching your skin in luxurious hydration. This progressive exfoliating treatment containing the most advanced fusion of ingredients including plant derived stem cells, peptides, AHA's, & new sophisticated forms of Vitamin C all work together to provide the MAXIMUM in Correction, Prevention and Nutrition to even the most neglected skin.
Holistic Acne Facial
This active clinical facial is designed to immediately treat all forms of acne. Salicylic Acid, enzymes, retinol & benzoyl peroxide synergistically work to effectively dissolve excess oils and superficial blemishes. You can expect clean, refreshed, healthy, beautiful, oil-free skin in just one treatment.
For the "Sensitive" Facial
Mild yet effective. This gentle and pure facial treatment will leave your sensitive skin feeling soft and refreshed.
Custom Facial with LED Therapy
LED light therapy is a painless, relaxing, non-invasive skin-care treatment that has multiple benefits—particularly stimulating collagen and treating mild to moderate acne. LED treatments work by using an array of bright light-emitting diodes (originally developed by NASA!) that send low-level light energy into the deeper layers of the skin. Red light LED stimulates cellular activity, including the fibroblasts that produce collagen, which gives young skin its plump look. That helps minimize fine lines and wrinkles, treat sun-damage and stretch marks, and reduce redness. Blue light LED works by killing Propionibacterium acnes, the bacteria that lives below the surface of the skin and is responsible for acne. The results won't be as dramatic as plastic surgery, IPL, or laser, but it's a gentler, more natural, less expensive way to go. Can be added with any type of facial or can be its own treatment.
Not included in specials for regular facials or series for regular facials . 
Custom Facial with Microdermabration
This unique approach helps to remove dead, flaky skin cells and helps to stimulate the production of fresh, young skin cells and Collagen.It is the ultimate advancement in non-invasive, non-surgical treatments to enhance skin condition. It will help to combat the signs of aging skin, including fine lines, dark and pigment spots, and acne scars. Most importantly, it is safe to use on all skin types and colors. Can be added with any type of facial or can be its own treatment. Not included in specials for regular facials or series for regular facials . 
O2 lift™ Oxygen Facial
Luxurious facial treatments infusing oxygen, plant-derived stem cells, peptides and a high concentration of enzymatic botanicals into the skin leaving it luminous, refreshed and rejuvenated.
Ormedic lift™
A blend of papaya, pineapple, and mango, this non-chemical peel naturally rebalances, regenerates, and restores your skin using organic ingredients with medical effectiveness.
Signature Face lift™
Our signature, results-driven treatment will change the IMAGE of your skin in just one session. Vitamin C, Alpha and Beta Hydroxy Acids, and gentle yet effective enzymes speed up cellular turnover lightening, tightening and brightening all skin types; even Rosacea and sensitive.
Lightening lift™ Peel
Highly effective facial treatments blending lactic and kojic acids with a cocktail of lightening agents to reduce pigmentation and the redness caused by Rosacea.
Perfection lift™ Peel
Our exclusive blend of exfoliating agents are combined with powerful anti-oxidants, correcting peptides and plant-derived stem cells to create "perfection" when treating advanced pigmentation, acne and aging conditions.
Acne lift™ Peel
This potent blend of Alpha and Beta Hydroxy Acids contains anti-inflammatory agents to effectively treat and heal acne lesions.
Wrinkle lift™ Peel
This ultra-resurfacing blend of Glycolic and Retinol visibly reduces the appearance of fine lines and wrinkles, leaving the skin firm and revitalized.
Proud to use Image Skincare Products
Your image is our image.
Simple to understand. Simple to customize. Simple to use.
Image has taken the best ingredients from nature and produced products that will help us all "Age Later". Our Estheticians are eager to introduce you to this amazing product line that you will simply fall in love with.
We look forward to seeing you soon. Enjoy the video of the latest revolutionary treatment – The O2 Lift.
What makes image skincare unique?
There are many unique things about Image Skincare. The integration of a team of sophisticated chemists with the clinical experience of internationally operating physicians leads to a symbiotic relationship where novel ideas and new ingredients merge into the development of new products. The ability to conduct clinical trials under the supervision of board certified plastic surgeons in Europe gives us the advantage to integrate and utilize new ingredients earlier and more successfully.
Image Skincare is known for outstanding products with results-driven effectiveness.
Image boasts a superb line of professional peels and treatment options. We offer an entire range of peels, from an Organic Passion Peptide Peel to a physician-only TCA Orange Peel. We offer cookbook approach treatment plans which are easy to educate and to follow.
Image Skincare is known for its outstanding training classes throughout the United States with established training centers.
Selling to licensed estheticians and physicians is a policy we strictly enforce. We do not allow our customers to sell over the internet. Our policies ensure your client or patient returns to you, the licensed practitioner, to receive products or treatments.
We believe in clinically proven and effective ingredients and do not follow any marketing tricks used by pharmaceutical companies.
How long will it take to see results with Image Skincare?
One of our benefits is that clients see immediate skin improvements with the initial treatment. Since our products are so effective and consist of such concentrated amounts of active ingredients like anti-oxidants, cell-stimulating ingredients, and protective properties, you will see a dramatic change almost instantly.
In order to treat pigment disorders or the signs of aging, a longer treatment plan will be necessary to achieve a good result. Your aesthetician will discuss options for you in order to achieve the maximum benefit for your skin condition.
What exactly are peptides? There is a lot of hype these days.
Peptides are chains of amino acids which are designed to penetrate the skin and their function is to inform or communicate to our cells how to perform particular functions. Longer peptides are called proteins.
In addition to our clinically proven active ingredients, you will find peptides incorporated into the latest formulations in many of our products. It is our belief that your skincare regimen should be based on a variety of ingredients; you will find peptides throughout our products, but always in conjunction with other active ingredients to achieve the best result.
At this time we are using the following peptides in our formulations in conjunction with other high quality ingredients:
Acetyl Hexapeptide-3 (Argireline): which prevents muscle contractions to smooth fine lines
Examples:
Ageless total retinol a creme
Vital C anti-aging serum
Ormedic balancing eye lift gel
Palmitoyl Pentapeptide-4 (Matrixyl), which increases collagen production as well as other components in the dermal matrix to create thicker, more plump skin
Examples:
Vital C ACE serum
Vital C eye recovery gel
Vital C anti-aging serum
CELL.U.LIFT body firming creme
Palmitoyl Tetrapeptide-7 (Rigin), which inhibits the pro-inflammatory response in the skin, promoting more youthful and healthy skin
Examples:
Ormedic balancing eye lift gel
Regu-Age and Eyeliss, synergistic peptides which reduce puffiness and dark circles as well as firm the delicate eye area
Example:
Ormedic balancing eye lift gel
Do Image products contain Parabens?
Image Skincare is dedicated to offer safe products without the use of chemical preservatives like parabens. The use of parabens as preservatives in cosmetics is controversial. There are clinical studies suggesting that parabens have potential health risks, including estrogen activity. The direct link between parabens and potential health risks like cancer, however, cannot be proven in humans so far.
Image Skincare is one of the first skincare companies who started to remove parabens from its product line. All of the lines of Image Skincare are paraben free.
What is the difference between physical and chemical sunblock?
Chemical sunblocks contain ingredients which absorb harmful UV rays. This process takes place in the actual layers of the skin. Here, the chemical sunblock reacts with the harmful rays and transforms them into a different kind of energy, mostly heat.
A physical sunblock works like a shield to reflect the actual UV rays, keeping them from penetrating the layers of the skin. All of the Image Skincare SUN products contain a physical block.
In order for a sunblock to be effective, it needs to offer broad spectrum UVA/UVB sun protection, like all of our SUN products. In addition to providing the best protection, all of our SUN products are also moisturizers which can be used daily even if you are not exposed to the sun.
How can I easily identify which products to use?
With our color-coded product lines you will find it extremely easy to identify products for your needs:
Silver-Ageless-for aging skin
Orange- Vital C- for Rosacea, sensitive, dry-dehydrated skin
Green: OrMedic- organic ingredients for unbalanced and irritated skin, teen skin
Blue-Clear Cell-acne-prone skin
Yellow- SUN-moistuizer with built-in sun block
Bronze-Body Spa-body products for overall well-being
You can also mix products from different lines to customize your treatment plan. For example, you are able to use the effective silver Ageless cleanser with a more nourishing orange Vital C repair crème. You should begin using our products as instructed by your esthetician or physician, adding products to create personalized regimens down the road.
ARMS (FULL)
ARMS (HALF)
BACK (UPPER)
BACK (FULL)
BACK (LOWER)
BACK (MID)
BIKINI (FULL)
BIKINI (LINE)
CHEST (FULL)
CHEST (STRIP)
HANDS
LEGS (UPPER)
LEGS (FULL)
LEGS (LOWER)
SHOULDERS
STOMACH (FULL)
STOMACH (STRIP)
TOES
UNDERARMS
FACE
CHEEKS
CHIN
EARS
EYEBROWS
FULL FACE
LIP
NECK
NOSE
Celluma LED Light Therapy
For Anti-Aging , Acne and Pain Relief
Celluma LED light panel is s a light energy device based on NASA LED technology and is FDA cleared to treat many musculoskeletal and skin conditions.  BioPhotas, Inc. developed this innovative and technically advanced product for the medical and esthetics fields based on NASA's research. Celluma® utilizes LED and NIR (near infrared) energy and proprietary phototherapy technologies to increase circulation, accelerate tissue repair, kill acne bacteria, decrease inflammation, improve skin tone, texture and clarity, ease muscle and joint pain, stiffness, spasm and arthritis.4 weeks. 
Bookable with Jennifer Only.
Lift™ Peels, Microderm, LED & Celluma
Celluma and Cleanse 45 mintue
facials & peels series of 6
Member Pricing on Massage

Member Pricing on Yoga / Classes

One Free Yoga / Class per Month

10% Off Acupuncture & Skincare

Free 60 or 90 Min. Service per Month or 45 Min Chiro

Member Pricing on Acupuncture

Member Pricing on Skincare

PLUS. Unlimited Yoga / Classes

Chiropractic Intake & Treatment
Chiropractic Return Treatment
60 minute or
45 minute Chiro
60 minute or
45 minute Chiro
90 mintue or
45 minute Chiro
90 mintue or
45 minute Chiro
Join today and start creating a healthier life tomorrow.
Membership has it's privileges and saves you lots of stress relieving cash.